Work on Mission for the flourishing of urban youth!
2023-2024 Academic Year
We're expanding! Consider joining our team for the 2023-2024 academic year. All candidates should submit their cover letter, resume, and references to moatis@providenceartskc.org
Classroom Teachers
Classroom Teachers are responsible for establishing a differentiated and engaging Elementary classroom and class environment favorable to learning and the growth of each individual student in a multi-age classroom setting. Personal and professional skill sets enable teachers to build a positive rapport with students, parents and staff members, to guide students' motivations for learning, and to empower students to be proficient at academic standards for success in future grade levels in accordance with each student's abilities. Click below to learn more!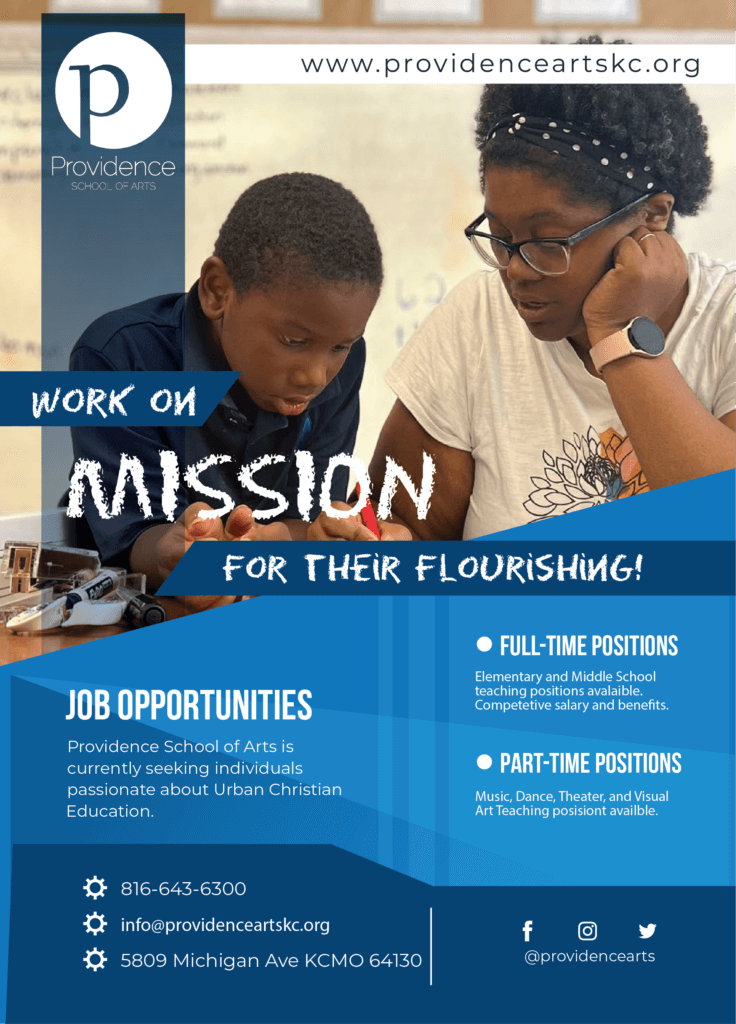 job board